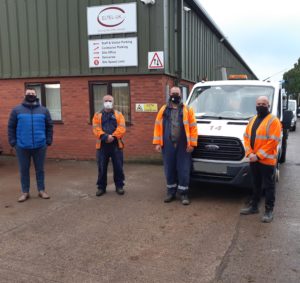 Eltel's Team 14 recently received recognition for their 'Don't Walk By' safety report. 'Don't Walk By's are an essential tool in our Health & Safety arsenal – that we use to highlight H&S concerns in the community.
While completing telecoms duct works, Team 14 noticed dangerously shallow electric cable in the earth and raised the concern following the correct process. H&S is everyone's concern and alterations can now be made to the side to ensure safety for all works in the future.
A Telnet representative joined us on-site to thank the team for their vigilance and for highlighting the serious health and safety concern, as well as awarding them a £20 Greggs Voucher.